Links of Interest
AMERINDA wants to provide you with information about where to find more resources on the Internet. Browse through our list of links to other Native American Web sites.
Native Community Arts Service Organizations →
AUSTRALIAN ABORIGINAL THEATRE INITIATIVE
The New York based Australian Aboriginal Theatre Initiative (AATI), founded in 2003 by Artistic Director Karen Oughtred, presents new plays to an American audience by established and emerging indigenous playwrights.
→Click Here
ALASKA NATIVE HERITAGE CENTER, AK

An educational and cultural institution for all Native Alaskans, the Alaska Native Heritage Center provides programs in both academic and informal settings, including workshops, demonstrations, and guided tours of indoor exhibits and outdoor village sites.
→Click Here
AMERICAN INDIAN COMMUNITY HOUSE INC. (AICH) GALLERY/GIFT SHOP, NY
The only Native American owned and operated art gallery in NYC presenting a minimum of four exhibitions a year with artist lectures and forums on contemporary Native arts and issues.
→Click Here
AMERICAN INDIAN COMMUNITY HOUSE INC. (AICH) PERFORMING ARTS DEPARTMENT, NY
Provides referrals for Native storytellers, musicians, and lecturers, acts as a non-paid booking agent for Native actors, dancers and models and houses a rehearsal space and 150 seat theater called The Circle.
→Click Here
AMERICAN INDIAN FILM INSTITUTE & FESTIVAL, CA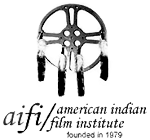 A non-profit media arts center founded in 1979, the goals of AIFI are inherently educational: to encourage Native/ non-Native filmmakers to bring to the broader media culture the Native voices, viewpoints and stories that have been historically excluded from mainstream media; to develop Indian and non-Indian audiences for this work; and to advocate tirelessly for authentic representations of Indians in the media.
→Click Here
CALIFORNIA INDIAN BASKETWEAVERS ASSOCIATION, CA
The organization's mission is to preserve, promote, and perpetuate California Indian basketweaving traditions while providing a healthy physical, social, spiritual, and economic environment for basketweavers.
→Click Here
FIRST NATIONS COMPOSERS INITIATIVE
Through this medium, we intend to provide a virtual gathering place for all interested in American Indian music in all its forms - performance, composition, theater and film, dance-both contemporary and traditional. Through on-line information and discussion, the American Indian musical arts will, we hope, be celebrated and advanced.
→Click Here
FIRST PEOPLES FUND, SD                
Founded in 1995, First People's Fund's purpose is to honor and support the creative community-centered First People's artists; and nurture the collective spirit that allows them to sustain their peoples.
→Click Here
FIRST VOICES INDIGENOUS RADIO/WBAI FM NYC                
First Voices brings to the airwaves the experiences, perspectives and struggles of Indigenous people who have been almost totally excluded from both mainstream and progressive, alternative media. Our purpose is to help ensure the continuance and survival of Indigenous cultures and Nations by letting the People tell their own story, in their own words, and often in their own languages and ways of speaking. And with as little outside interference and interruption as possible.
→Click Here
FRIENDS of GANONDAGAN, NY
Ganondagan is the only officially recognized historic site in New York State dedicated to Native Americans. Formed in 1989 to lend physical, spiritual, and financial support to Ganondagan State Historic Site. The Friends are Native Americans and non-Natives who share a common understanding of the significance of the past at the site. The Friends of Ganondagan is an all-volunteer group responsible for all programs and activities at the site.
→Click Here
INDIGENOUS LANGUAGE INSTITUTE, NM
An institute that facilitates innovative, successful community-based initiatives for language revitalization through collaboration with other appropriate groups and organizations, and promotes public awareness of this crisis.
→Click Here
LLIO'ULAOKALANI, HI
Committed to preserving and protecting Native Hawaiian's traditional way of life and ancestral rights. 'llio'ulaokalani's mission is to protect and preserve the integrity of Hawaii's cultural environment.
→Click Here
LONGHOUSE EDUCATION and CULTURAL CENTER, WA
A resource for non-Natives interested in the dynamics of cultural exchange and alternative learning styles. For learners from a Native background, the Longhouse provides a hospitable environment and a source of support honoring the cultures of the First Peoples of this land.
→Click Here
MAINE INDIAN BASKETMAKERS ALLIANCE, ME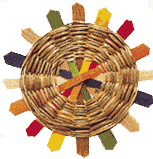 A nonprofit, Native American arts service organization dedicated to preserving the ancient traditions of ash and sweetgrass basketry among the Maliseet, Micmac, Passamaquoddy and Penobscot tribes in Maine.
→Click Here
PAI' FOUNDATION, HI
A Native Hawaiian arts service and cultural organization.
→
Click Here
POTLATCH FUND
In the spirit of the "potlatch," the Potlatch Fund will inspire and build upon the Native tradition of giving in Northwest Indian Country to promote economic development, natural resource protection, education, cultural preservation, civic participation, and the overall health of Native people and their communities
→Click Here
Project HOOP-Honoring Our Origins and Our Peoples
Project HOOP, as its name suggests, is a national, multi-disciplinary initiative to advance Native theater artistically, academically, and professionally.
→Click Here
Native American Owned and Operated Museums Libraries and Historic Sites →
ABBE MUSEUM
The only museum devoted solely to Maine's Native American heritage. Since opening in 1928, the Abbe has enriched understanding of Native American cultures, history and archaeology.
→Click Here
AKWESASNE LIBRARY (Cultural Center), NY
The Native Collection is one of the largest in Northern New York with over 2,400 volumes containing information on Native people throughout the United State and Canada.
→Click Here
DAVID MARTINE - NATIVE AMERICAN & LANDSCAPE ARTIST
Native American Art, Landscapes - museum quality giclee prints for sale by David Martine. www.davidmartine.com
→Click Here
MASHANTUCKET PEQUOT MUSEUM, CT
The largest and most comprehensive Native American museum and research center in the world.
→Click Here
PENOBSCOT NATION MUSEUM
An institution dedicated to preserving and sharing the rich cultural heritage of the Penobscot and Wabanaki people.
→Click Here
SENECA IROQUIOS NATIONAL MUSEUM, NY
Showcasing Iroquois traditional arts which are still practiced in Seneca communities today.
→Click Here
SENECA NATION LIBRARY, NY
Is part of a Seneca Nation of Indians complex of facilities that also includes the Seneca Iroquois National Museum with branches in Salamanca, Allegany and Cattaraugus, NY.
→Click Here
SHINNECOCK NATION CULTURAL CENTER
AND MUSEUM, NY
The only Native American owned and operated museum on Long Island with exhibits, educationial programs, including interactive tours, and a gift shop.   The museum officially opened in June of 2001.
→Click Here
SIX NATIONS MUSEUM, NY
Founded and managed by the legendary Ray Fadden, Mohawk and family. Who has tirelessly documented and taught the culture and stories of the Haudensaunee People.
→Click Here
WAPONAHKI MUSEUM and CULTURAL RESOURCE CENTER, ME
Dedicated to the preservation of language and culture through several exhibits of tools, baskets, beaded artifacts, moccasins, and an extensive collection of archival photographs.
→Click Here
Institutions and Organizations with Native American Collections, Programming and Opportunities for Research. →
Alliance for Inclusion in the Arts
Promoting full diversity in theatre, film and television. The alliance for Inclusion in the Arts (formerly Non-Traditional Casting Project), a not-for-profit advocacy organization established in 1986, serves as an expert advocate and educational resource for full diversity in theatre, film, television and related media.
→Click Here
AMERICAN MUSEUM OF NATURAL HISTORY, NY
One of the world's preeminent institutions for scientific research and education  whose mission is to discover, interpret, and disseminate -- through scientific research and education -- knowledge about human cultures, the natural world, and the universe.
→Click Here
BROOKLYN MUSEUM, NY

Housed in a 560,000-square-foot, Beaux-Arts building, it is the second-largest art museum in New York City and one of the largest in the country.
→Click Here
BRUCE MUSEUM OF ARTS and SCIENCES, CT
A museum that promotes understanding and appreciation of Art and Science.
→Click Here
D'ARCY MCNICKLE CENTER FOR AMERICAN INDIAN HISTORY
The D'Arcy McNickle Center for American Indian History was founded in 1972. Its goals are to encourage the use of the Newberry collections on American Indian history; improve the quality of what is written about American Indians; educate teachers about American Indian culture, history, and literature; assist American Indian tribal historians in their research; and provide a meeting ground where scholars, teachers, tribal historians, and others interested in American Indian studies can discuss their work with each other.
→Click Here
THE FIELD MUSEUM, CHICAGO
Holding extensive collections of art and cultural materials from peoples from throughout the Americas, the Field Museum collaborates often with Indigenous groups, who come regularly to visit and study the collections of their nations.
→Click Here
GANONDAGAN STATE HISTORIC SITE, NY
Ganondaganis the only officially recognized historic site in New York State dedicated to Native Americans. The Bark Longhouse is part of a town that once covered the entire hilltop, an experiential interior space with educational programs for members and visitors of all ages, and enhanced interpretive capabilities.
→Click Here
HUDSON MUSEUM, ME
The museum presents temporary and permanent exhibits, special events and lectures.
→Click Here
HUNTINGTON FREE LIBRARY and READING ROOM, NY
Transferred to Cornell University on June 15, 2004 from its former home in the Bronx, New York. With more than 40,000 volumes and thousands of manuscripts on the aboriginal peoples of the western hemisphere, the Native American Collection is now the centerpiece of Cornell University Library's extensive holdings on American Indians.
→Click Here
IROQUOIS INDIAN MUSEUM, NY
An educational institution dedicated to fostering understanding of Iroquois culture using Iroquois art as a window to that culture.
→Click Here
MONTCLAIR ART MUSEUM, NJ
Providing an environment in which a broad audience of children and adults can develop a greater awareness, understanding and appreciation of the dynamic richness and variety of the art created in America and its relevance and value to their lives.
→Click Here
NATIONAL MUSEUM of the AMERICAN INDIAN-SMITHSONIAN INSTITUTION, NY
The only national museum dedicated to the Native peoples of North, South, and Central America.
→Click Here
NATIVE AMERICAN MUSIC AWARDS SHOW and BENEFIT CONCERTS, NY
Educate and introduce the general public to the wide and diverse range of contemporary and traditional Native American music, while honoring and paying tribute to these music makers, NY.
→Click Here
NATIVE AMERICAN WOMAN PLAYWRIGHTS ARCHIVES, OH
A collection of original materials by Native women playwrights of the Americas.
→Click Here
TOP